Słyszałeś,  że powinieneś podzielić się wiedzą, aby zdobyć społeczność, która stanie się Twoimi płacącymi Klientami? Jeśli zastanawiasz się, jak to jednak zrobić, aby nie rozdać wszystkiego za darmo, czytaj dalej i zobacz, zgodnie z jakimi zasadami warto wiedzą się dzielić.
Jeśli szukasz konkretnej liczby, która mówi o tym, ile wiedzy przekazać za darmo, a ile zostawić na materiał płatny to od razu mówię, że jest to do 80% treści. Sporo, prawda? Klucz do sukcesu tkwi jednak w tym, aby tę wiedzę odpowiednio porozdzielać i przekazywać społeczności różnymi kanałami.
Nie warto zapomninać o tym, że Klient, kupując materiał płatny kupuje nie tylko wiedzę, ale też możliwość otrzymania całości materiału w jednym miejscu, w dogodnej formie.
Jak wybrać materiały, które przekazujesz za darmo?
Zasada, zgodnie z którą ja działam, jest związana z robieniem map myśli, które uważam za bardzo dobre narzędzie dla wszelkich twórców online. Jeśli wypiszesz wszelkie tematy związane z daną dziedziną, prawdopodobnie będziesz mieć wiedzę na temat tego, co Cię odróżnia od konkurencji i o czym osoby zajmujące się tą samą lub podobną tematyką nie mówią. Zostaw tę wiedzę do produktów płatnych, ponieważ zyskasz dzięki temu zadowolonych Klientów i dobre opinie o produkcie, który sprzedajesz.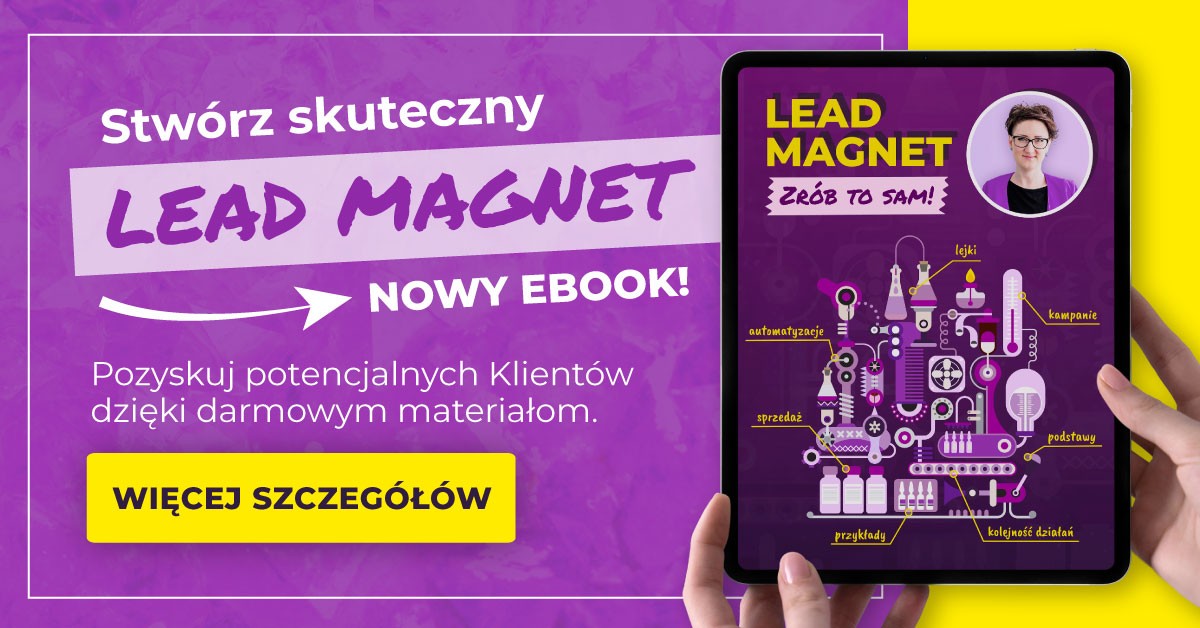 Jak zorientować się, gdzie jest granica?
Często słyszę pytanie odnośnie ilości bezpłatnej wiedzy w Lead Magnecie i tak naprawdę zawsze odpowiedź jest jedna – bez testów nie uzyskasz właściwej odpowiedzi. Na pewno nie warto dawać bardzo okrojonych Lead Magnetów, które nie niosą wartości, bo stracimy szanse na nawiązanie relacji z potencjalnymi Klientami. Nie warto jednak przesadzać także w drugą stronę, ponieważ ważną cechą Lead Magnetu jest to, aby był przystępny dla użytkowników. Oznacza to, że nie możesz zagłębić się w zbyt dużą liczbę szczegółów, aby nie zmęczyć wiedzą swoich użytkowników, a po prostu przekazać ją w jak najlepszy sposób.
Chcesz posłuchać moich rozważań na ten temat? Zobacz mój materiał na YouTube: