Bezpłatne opracowanie
30 pomysłów na posty na Facebooku
Jak często zastanawiasz się co publikować? Jak odświeżyć to, co już robisz? 
➤ otrzymasz gotowe propozycje postów
➤ będziesz mogła / mógł stworzyć w oparciu o to opracowanie harmonogram postów na cały rok!
➤ dostrzeżesz inne możliwości tworzenia postów, które będą inspirować Twoich odbiorców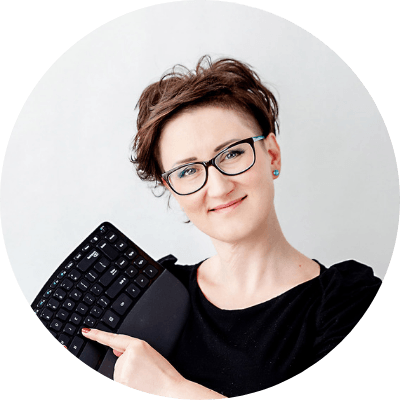 Magdalena Sadowska
Nazywam się Magda Sadowska i potrafię budować proste i dochodowe firmy, działające w internecie. Pomogłam wygenerować już blisko 5 mln złotych moim Klientom i kursantom. Robię to prosto – pokazuję gdzie można zarobić pieniądze i jak po drodze tego nie zepsuć. Moi kursanci cenią mnie za bardzo przystępny przekaz, dzięki któremu wiedzą jak działać, a nie tylko teoretyzować.
Uwielbiam patrzeć, jak moje metody dają osobom, które mi zaufały pieniądze na spełnianie marzeń.
Chcesz prostej i dochodowej, własnej i wartościowej firmy, która da Ci satysfakcję na każdym polu? Zacznij od oglądania RobieTo LIVE.
Otrzymaj bezpłatne opracowanie
Kliknij niżej i odbierz gotowe pomysły na posty!