Na stronie wykorzystuję linki afiliacyjne.  Jeżeli wejdziesz przez nie na stronę sprzedawcy i dokonasz rejestracji, a być może i zakupu, sprzedawca podzieli się ze mną częścią swojej marży (nie ma wpływu to na Twoją cenę, wręcz czesto linki afiliacyjne dają Tobie również zniżki)
Wymieniam wyłącznie te produkty i usługi, z których rzeczywiście korzystam i mogę je szczerze polecić.
Nie sami narzędziami człowiek żyje 🙂
Dlatego poniżej znajdziesz listę osób, które mogę Ci szczerze polecić. Z różnych branż.
Jeśli uważasz, że Ty również powinieneś tutaj być napisz do mnie – niczego nie obiecuję 😉
Kliknij w wybrany link  i zarejestruj się:
1. Licznik, który odlicza czas do końca promocji, idealny przy One Time Offer.
2. Analizator kampanii – dowiesz się, która konfiguracja działań marketingowych działa, a która tylko przepala budżet.
Rejestracja w PageHook.io
Program do realizacji live'ów na Facebooku, YouTube, zwłaszcza gdy chcesz robić transmisje jednocześnie z gośćmi, pokazywać komentarze uczestników. Wersja bezpłatna i płatna.
Rejestracja w StreamYard.com
Program do faktur. Idealny do każdej sprzedaży, ale zwłaszcza do automatyzacji faktur i paragonów w Twoim sklepie
Rejestracja w Fakturownia.pl
Platforma do kursów online i nie tylko. Sama ją używam i polecam wśród moich klientów. Jak powołasz się na mnie przy zakładaniu konta otrzymasz 1 miesiąc gratis 🙂
Rejestracja w WebToLearn.pl
Polecam tylko osoby sprawdzone przeze mnie, do kórych mam zawodowe zaufanie. Korzystajcie. Będę wdzięczna, jak im wspomnicie, że kontakt macie ode mnie 🙂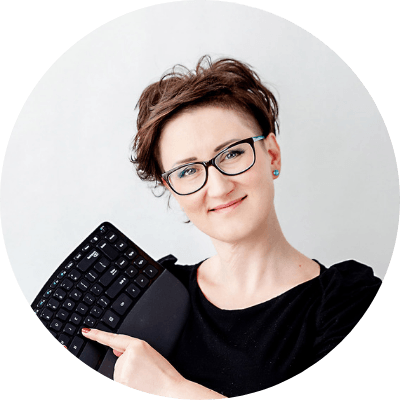 Magdalena Sadowska
Jestem przedsiębiorcą od zawsze, a z marketingiem związałam się blisko 10 lat temu. Zdobyta wiedza i doświadczenie spowodowały, że jestem zapraszana na konferencje, gdzie opowiadam o tym, jak sprzedawać online i budować swoją markę. Prowadzę także swoje szkolenia, piszę ebooki, organizuję warsztaty i bloguję na temat tego, jak rozwijać swoją firmę w sieci. Organizuję konferencje online, m.in. z udziałem Kasi Miller i Ewy Foley. Współpracowałam m.in. z Jakubem B. Bączkiem, stoję za marketingiem jednej z najprężniej działających kobiet w słodkim biznesie, Uli Stępniak.
Siłą mojego marketingu jest sprzedaż, którą znam nie tylko z teorii.
W swojej karierze zarządzałam wieloosobowymi zespołami, jednocześnie podnosząc ich kompetencje sprzedażowe. Sprzedawałam jeden na jeden oraz w systemie jeden do wielu. 
Obecnie całe swoje doświadczenie realizuję w działaniach online. Bo nadal najlepszy marketing to po prostu taki, który sprzedaje.
Prowadzę z mężem agencję Robieto.pl. Nadal lubię generować konkretny zysk dla Klientów, tworzyć lejki sprzedażowe i dowozić rezultat, tworzę również własne produkty cyfrowe.
Mówią o mnie, że jestem bardzo kreatywna i konkretna. Tworzenie nowych rozwiązań i strategii przychodzi mi z łatwością.
"RobieTo" co lubię, a przy okazji pozwalam spełniać przedsiębiorcom marzenia o dochodowym biznesie online i pięciocyfrowych zarobkach.
Napisz do nas!
Jeśli chcesz się z nami skontaktować w kwestii technicznej napisz maila na adres: biuro@robieto.pl