Kurs online
Pozycjonowanie Twojej strony www (SEO)
Zrobienie strony internetowej nie jest końcem promowania firmy, a jej początkiem.
Dopiero wypromowana strona przyprowadza Klientów. Warto więc przyjrzeć się temu, jak wygląda widoczność strony w wyszukiwarce.
Pozycjonowanie strony internetowej wydaje się działaniem skomplikowanym, które należy całkowicie oddelegować specjalistom. Nic bardziej mylnego!
O wiele elementów, które składają się na dobre pozycjonowanie, jesteśmy w stanie zadbać sami. Przygotowałam kurs online, z którym będziesz wiedzieć co i jak dokładnie należy zrobić!
Kurs składa się z 11 lekcji wideo:
Jak dać znaleźć się w Google?
Co to jest Google Search Console?
Jak dodać swoją stronę do Google Search Console?
Co to jest fraza kluczowa, słowo kluczowe?
Jak znaleźć frazy kluczowe?
Prędkość strony a pozycjonowanie
Jak poprawić prędkość ładowania się strony?
Jak napisać tekst na stronę pod SEO?
WordPress – wtyczka Yoast Seo – jak z niej skorzystać?
Co da Ci udział w tym kursie?
dowiesz się, co wpływa na pozycje Twojej strony w Google

zrozumiesz, jakie działania przeprowadzić, żeby Twoja strona była bardziej widoczna w wyszukiwarce

dobierzesz odpowiednie frazy i słowa kluczowe dla swojego biznesu

dodasz samodzielnie stronę do Google Search Console,

nauczysz się zasad pisania tekstów na potrzeby pozycjonowania strony www

poprawisz prędkość ładowania swojej strony internetowej

zrozumiesz o co chodzi z linkowaniem zewnętrznym i wewnętrznym, a także nauczysz się je stosować w praktyce

dowiesz się, jak w praktyce korzystać z wtyczki Yoast SEO i dlaczego jest ona taka ważna (jeśli masz stronę na WordPressie)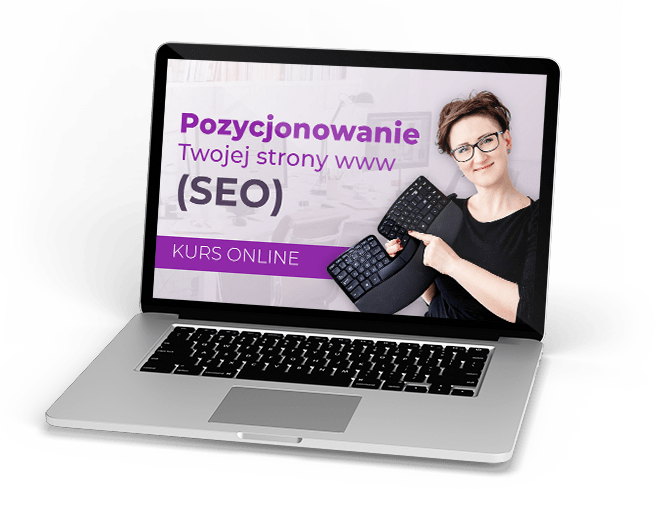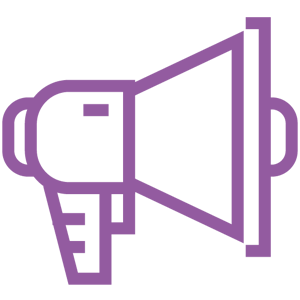 dla osób, które już mają swoją stronę internetową, jednak nie wiedzą nic na temat tego, jak ją wypozycjonować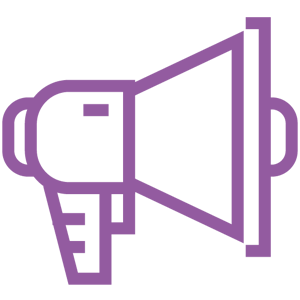 dla osób, które dopiero będą tworzyć swoją stronę www i są świadome tego, że jej dobra promocja to klucz do sukcesu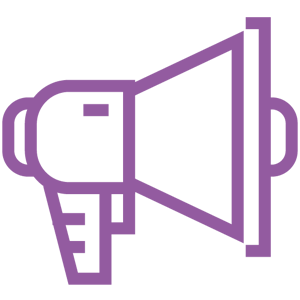 dla osób, które zleciły pozycjonowanie firmie zewnętrznej i nie widzą efektów, a chciałyby móc skontrolować działania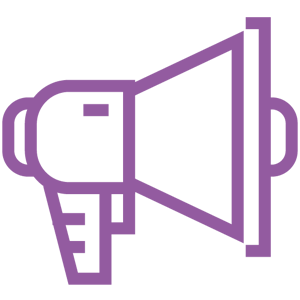 dla każdego, kto potrzebuje wiedzy na temat podstawowej optymalizacji strony pod wyszukiwarkę
Jesteś w tym gronie? Chcesz pokazać swoją stronę światu?
Możesz dołączyć do szkolenia w specjalnej cenie:
Koszt kursu online w przedsprzedaży – 149 zł
Cena regularna – 249 zł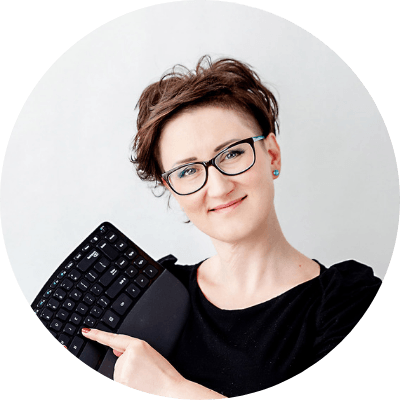 Magdalena Sadowska
Nazywam się Magda Sadowska i potrafię budować proste i dochodowe firmy, działające w internecie. Pomogłam wygenerować już blisko 5 mln złotych moim Klientom i kursantom. Robię to prosto – pokazuję gdzie można zarobić pieniądze i jak po drodze tego nie zepsuć. Moi kursanci cenią mnie za bardzo przystępny przekaz, dzięki któremu wiedzą jak działać, a nie tylko teoretyzować.
Uwielbiam patrzeć, jak moje metody dają osobom, które mi zaufały pieniądze na spełnianie marzeń.
Chcesz prostej i dochodowej, własnej i wartościowej firmy, która da Ci satysfakcję na każdym polu? Zacznij od oglądania RobieTo LIVE.
Kiedy będzie dostępny kurs
Kurs jest udostępniany lekcjami, pierwsze lekcje są już dostępne na platformie.
Jak długo będę mieć dostęp do kursu?
Dostęp do kursu masz przez rok. 
Jak mogę zapłacić za kurs?
Za kurs zapłacisz za pomocą PayPal lub dowolną płatnością online.
Czy mogę otrzymać fakturę?
Oczywiście, wystarczy, że podasz dane do faktury przy realizacji zamówienia.
Pamiętaj, że samo umieszczenie strony internetowej w wyszukiwarce to dopiero połowa drogi. Zobaczysz, jaką różnicę poczujesz w rozwoju swojego biznesu!