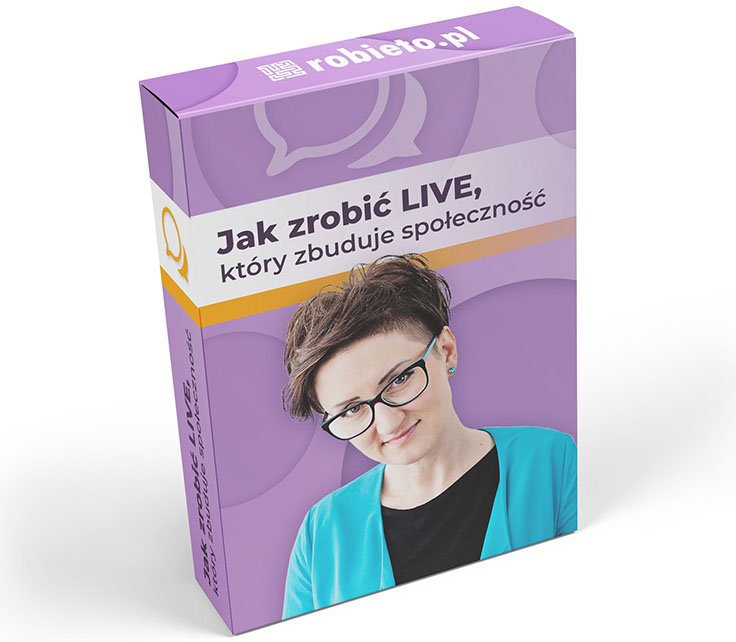 Szkolenie online, dzięki któremu zbudujesz bezpłatne zasięgi
Jak zrobić LIVE, który zbuduje społeczność?
Sprawdź skuteczne sposoby prowadzenia LIVE, które spowodują, że Twoja społeczność pozna Cię, polubi i zostanie klientem Twojej firmy. Poznaj rozwiązanie, dzięki któremu polskie marki zarobiły już 2 mln zł. Przekonaj się, jak działa szkolenie sprawdzone i dopracowane na polskim rynku.
Zastanawiasz się na swoim pierwszym LIVE i ogarnia Cię strach, że nie wiesz jak się za to wziąć? 
Sporo osób, które rozwijają swoje biznesy online, stawia na dzielenie się wiedzą za pomocą LIVE'ów na Facebook'u. Zastanawiasz się, czy to działa? Tak, działa, ale o tym później. Też chciałbyś to robić, bo lubisz kontakt z Klientem, jednak cenisz swój czas/inwestujesz w firmę rozważnie/realizujesz konsekwentnie swój plan/biznes to twoje drogie hobby? (niepotrzebne skreślić)
Czytasz dalej, chociaż nic nie skreśliłeś, ale jesteś ciekawy co miałam na myśli pisząc biznes to twoje drogie hobby? 
Mam nadzieję, że nikogo nie uraziłam, bo to ostre określenie. Moim zdaniem jednak, czasami trzeba nazwać rzeczy po imieniu. Firma jest po to, aby zarabiała pieniądze. Dlatego też bardzo ważna w firmie jest…
SPRZEDAŻ! CIĄGŁA SPRZEDAŻ!
Wiesz? Zdajesz sobie z tego sprawę? Chcesz uporządkować tę sferę raz na zawsze, bez względu na wszystko, bo wiesz że nic nie daje takiego spokoju w działaniu jak stały dopływ Klientów?
Tak, przedsiębiorcy którzy pracują po 4 godziny dziennie to nie jest święty Graal,
Tak, są ludzie, którzy bez kredytów rozwinęli fajne firmy i nie zajęło im to wieków,
Tak, jest możliwe wyskalowanie biznesu online i dochód pasywny bez miliona drogich narzędzi.
Jak to?
Po prostu tak jest. Możesz mi uwierzyć na słowo, albo zobaczyć opinie moich klientów: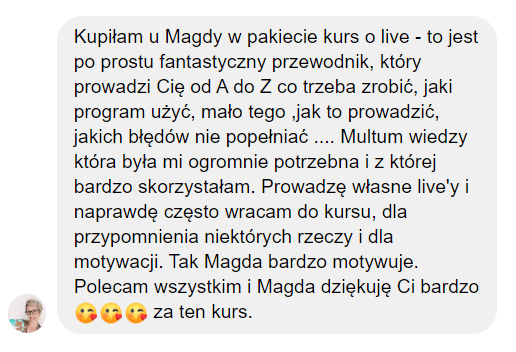 Skąd ja to wiem?
Z doświadczenia. 20-letniego w pracy, w tym 6-letniego online.
Czy to działa?
Tak mówią.
Czy jestem ekspertem?
Tak.
inwestujesz w firmę rozważnie?
realizujesz konsekwentnie swój plan?
Jeśli odpowiedziałeś/(aś), tylko TAK, to prawdopodobnie ten kurs jest dla Ciebie.
Na szkoleniu online dowiesz się:
Jakie elementy LIVE są niezbędne?
Jak zadbać o przestrzeń, dźwięk i oświetlenie?
Jak angażować społeczność?
Jak sprzedawać na LIVE'ach?
Przełamiesz pierwszy opór przed wystąpieniem
Zastosujesz konkretne wytyczne i narzędzia
Przygotujesz swoje wystąpienie na wskazówkach marketingowych
Czyli – bez stresu zrobisz swój pierwszy live i nie wydasz na niego fortuny (na studio nagrań przyjdzie czas, jeśli będziesz chcieć rozwoju w tym kierunku).
➤ 12 praktycznych lekcji video o tym, co trzeba zrobić, aby Twój LIVE był skuteczny
➤ Omówienie wygodnego narzędzia do robienia LIVE'ów (w wersji bezpłatnej i płatnej)
➤ Roczny dostęp do wciąż aktualizowanego kursu, w którym pokazuję możeliwości LIVE'ów
➤ Dostęp do zamkniętej grupy na Facebooku, gdzie co miesiąc odbywają się bezpłatne sesje pytań i odpowiedzi
Za cały ten pakiet TYLKO
149 zł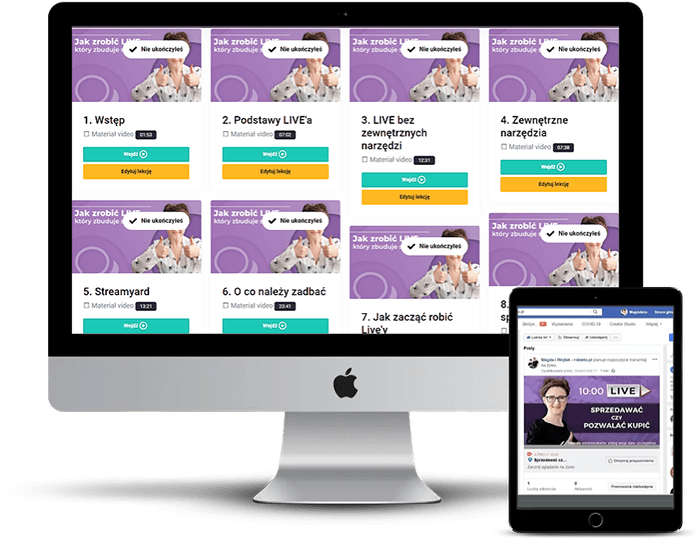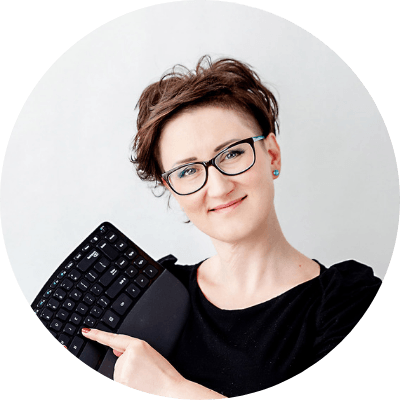 Magdalena Sadowska
Nazywam się Magda Sadowska i potrafię budować proste i dochodowe firmy, działające w internecie. Pomogłam wygenerować już blisko 5 mln złotych moim Klientom i kursantom. Robię to prosto – pokazuję gdzie można zarobić pieniądze i jak po drodze tego nie zepsuć. Moi kursanci cenią mnie za bardzo przystępny przekaz, dzięki któremu wiedzą jak działać, a nie tylko teoretyzować.
Uwielbiam patrzeć, jak moje metody dają osobom, które mi zaufały pieniądze na spełnianie marzeń.
Chcesz prostej i dochodowej, własnej i wartościowej firmy, która da Ci satysfakcję na każdym polu? Zacznij od oglądania RobieTo LIVE.