Spraw, by Twoja firma była widoczna i znajdowana
Zastosuj sprawdzone sposoby,
aby Twój biznes był widoczny tam,
gdzie są Twoi klienci
Weź udział w bezpłatnym wyzwaniu
Jak zwiększyć widoczność swojej firmy
Podczas wyzwania poznasz elementy marketingu tradycyjnego i online, które są niezbędne do uzyskania widoczności przekładające się na sprzedaż.
18-20 sierpnia 2020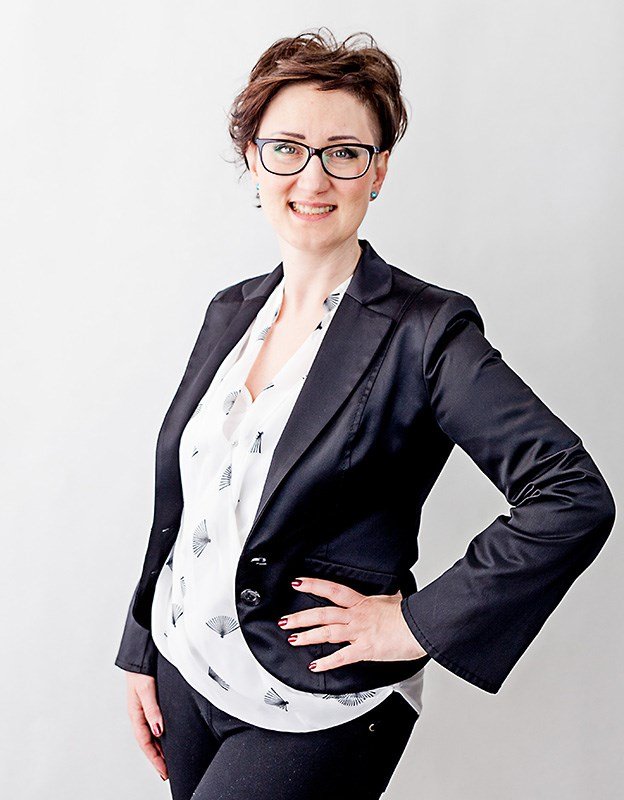 Program wyzwania
Jak zwiększyć widoczność swojej firmy
Podczas wyzwania spotkamy się 3 razy. Dwukrotnie – podczas LIVE na Facebooku. Na zakończenie natomiast będziemy pracować wspólnie na webinarze, podczas którego opracujesz wstępną strategię widoczności swojej firmy stacjonarnie i online.
Dzień 1 – LIVE
18 sierpnia o 20:00
wtorek
Widoczność firmy offline
Dzień 2 – LIVE
19 sierpnia o 20:00
środa
Widoczność firmy online
Dzień 3 – WEBINAR
20 sierpnia o 20:00
czwartek
Zwiększ widoczność swojej firmy
Jest Ci niezwykle miło, gdy wychodzi od Ciebie zadowolony Klient? Jak każdemu z nas, kto wkłada w swoją pracę ekspercką wiedzę, energię i… serce. Zgrzyt następuje jednak w momencie, gdy pytasz, w jaki sposób do Ciebie trafił?
Jeśli słyszysz od zachwyconych Twoimi usługami Klientów, że nie mogli Cię znaleźć, trafili do Twojej firmy przez przypadek lub budujesz swój biznes wyłącznie w oparciu o polecenia, to znak, że czas zadbać o widoczność swojej firmy.
Zapewne prowadzisz już działania w kierunku dobrej widoczności, jednak być może nie są one na tyle uporządkowane, aby przynosić najlepsze z możliwych efektów. Sposobów na reklamę jest tak wiele, że trudno wybrać ten, który jest odpowiedni dla Twojego biznesu.
Bez względu na to, czy działasz w biznesie online, czy stacjonarnie, są jednak żelazne podstawy budowania swojej widoczności. Takie "must have", które nie wymagają sporego wysiłku, ani wielkich nakładów finansowych, a mogą zmienić oblicze biznesu.
Poznasz najważniejsze

elementy budowania widoczności

, zarówno dla biznesu stacjonarnego, jak i online.

Nauczysz się, jak wybierać z dostępnych opcji te, które są najlepsze dla Ciebie i Twojej firmy.

Poznasz

sposoby na szybkie zwiększenie widoczności

niewielkim nakładem finansowym lub całkowicie za darmo.

Dowiesz się,

czym są touch pointy

, które odpowiadają za tzw. ekosystem widoczności Twojej marki.

Wykorzystasz zdobytą wiedzę do stworzenia

własnej strategii widoczności firmy offline i online.

Dowiesz się, w jaki sposób wykorzystywać

reklamę online w biznesie stacjonarnym

i odwrotnie – jak reklamować się w realu, gdy działasz wyłącznie w sieci.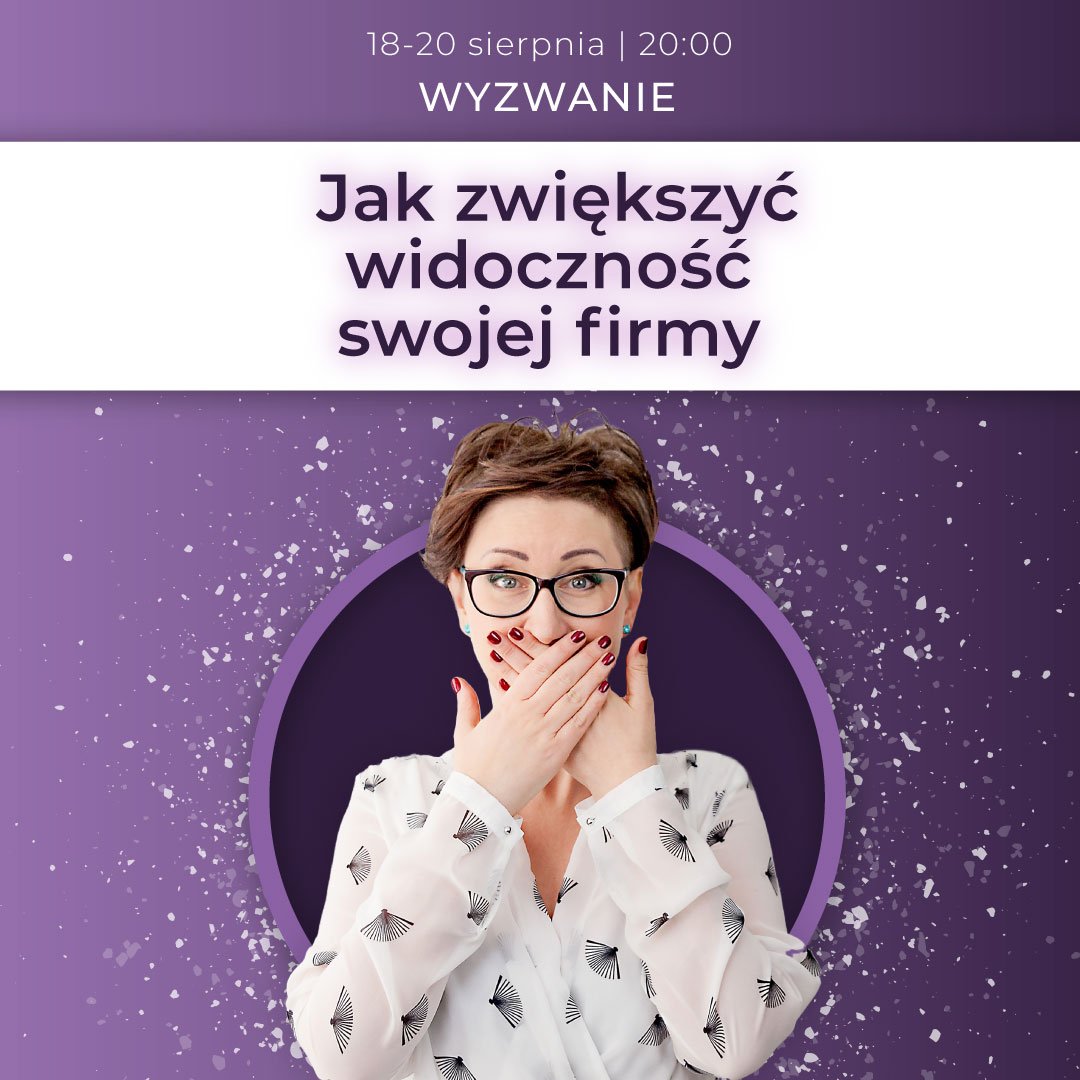 Bezpłatne wyzwanie
Jak zwiększyć widoczność swojej firmy
prowadzi Magda z RobieTo.pl:
Jestem przedsiębiorcą od zawsze. Swoją karierę zaczynałam od prowadzenia agencji reklamowej.
Następnie, zdobywałam praktyczne doświadczenie w sprzedaży i marketingu firmy z branży finansowej. Przez wiele lat pracowałam dla tej niezwykle wymagającej branży, awansując od managera, przez dyrektora oddziału, aż do dyrektora regionalnego. Zarządzałam wieloosobowymi zespołami, jednocześnie podnosząc ich kompetencje sprzedażowe. Sprzedawałam jeden na jeden oraz w systemie jeden do wielu.
Obecnie całe swoje doświadczenie realizuję w działaniach online. Wierzę, że najlepszy marketing to po prostu taki, który sprzedaje.
Od 8 lat prowadzę z mężem Wojtkiem Sadowskim, agencję Robieto.pl, która pomaga firmom i osobom indywidualnym zaistnieć w internecie i zarabiać online. Uwielbiam generować konkretny zysk, tworzyć lejki sprzedażowe, dowozić rezultat i w ten sposób spełniać marzenia moich klientów.
Od zawsze byłam ukierunkowana na sprawne działanie i skuteczną sprzedaż. Mówią o mnie, że jestem bardzo kreatywna i konkretna. Tworzenie nowych rozwiązań i strategii dla klientów
przychodzi mi z łatwością. Współpracowałam m.in. z Kobiecą Stroną Inwestowania, czy Ulą Stępniak, uczącą jak zrobić "słodki biznes". Realizowałam projekt 90dni.pl dla Jakuba B. Bączka
i Beaty Kapcewicz, którzy w krótkim czasie prowadzą przedsiębiorców do biznesowego mistrzostwa.
"Robieto" co lubię.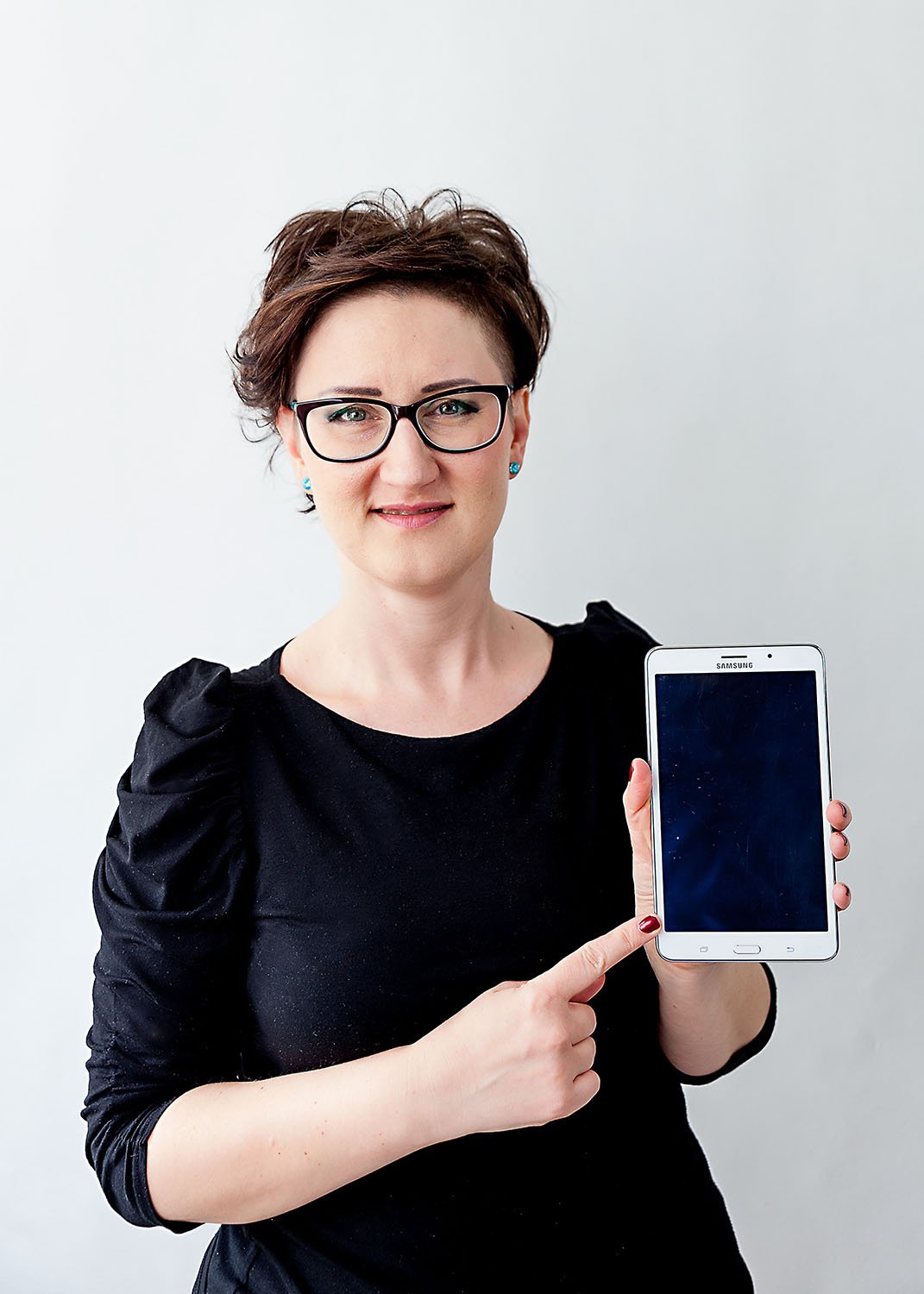 DOŁĄCZ DO WYZWANIA
Stwórz swoją własną strategię widoczności firmy offline i online. Rozdysponuj budżet mądrze i rozwijaj swój biznes skutecznie.