Bezpłatny poradnik PDF
Jak zaoszczędzić podczas budowy strony internetowej?
7 rzeczy, których projektanci stron nie mówią klientom podczas pierwszego spotkania, a ty możesz dzięki temu wydać mniej.
Pierwsza strona internetowa często bywa przeinwestowana.
Zdobywający doświadczenie przedsiębiorcy wydają pieniądze na coś, co nie przyniesie im realnych zysków, bo są przekonani, że bez tych elementów po prostu nie da się wystartować.
Twórcy witryn wcale nie są skorzy do wyprowadzania ich z błędu, bo dodatkowe elementy to dla nich większe zarobki.
Jest takie słowo-klucz, które otwiera portfele przedsiębiorców.
To…

INDYWIDUALNY.
Okazuje się jednak, że nie wszystko, co znajdzie się na Twojej stronie internetowej musi być niepowtarzalne. Lepiej skorzystać z gotowych rozwiązań i cieszyć się jakością w niższej cenie.
Chcesz dowiedzieć się, jakie to rzeczy?
A także jaki jest JEDEN element, który nigdy nie powinien być szablonowy?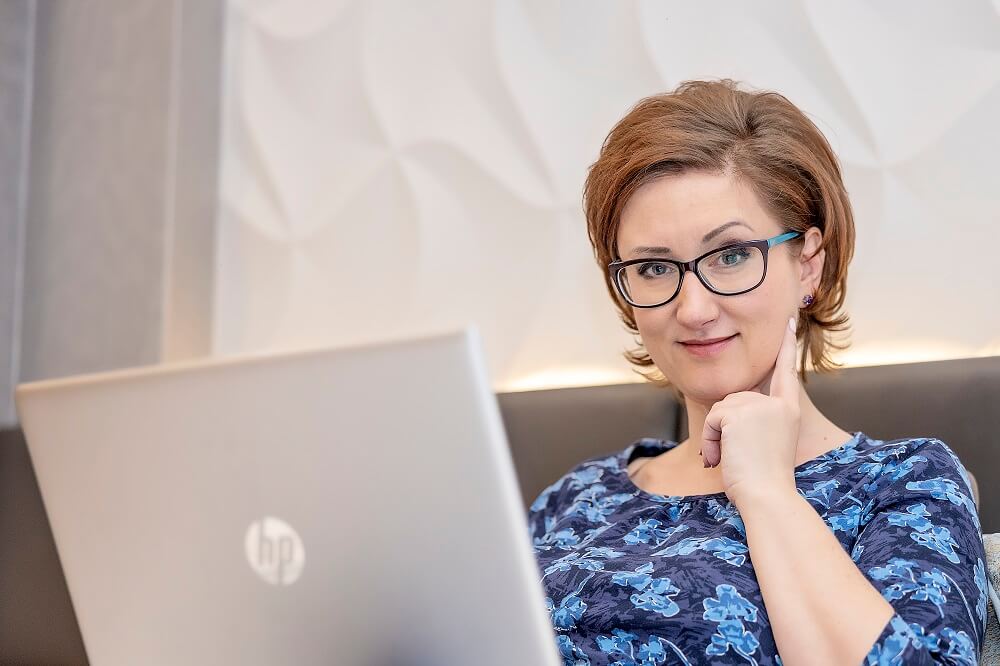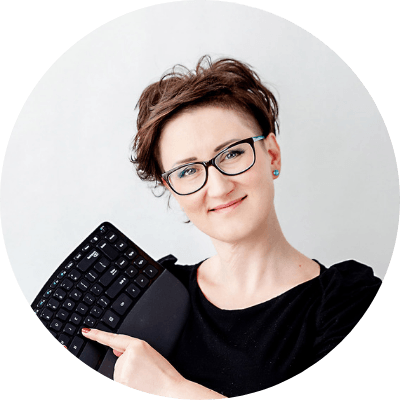 Magdalena Sadowska
Jestem przedsiębiorcą od zawsze, a z marketingiem związałam się blisko 10 lat temu. Zdobyta wiedza i doświadczenie spowodowały, że jestem zapraszana na konferencje, gdzie opowiadam o tym, jak sprzedawać online i budować swoją markę. Prowadzę także swoje szkolenia, piszę ebooki, organizuję warsztaty i bloguję na temat tego, jak rozwijać swoją firmę w sieci. Organizuję konferencje online, m.in. z udziałem Kasi Miller i Ewy Foley. Współpracowałam m.in. z Jakubem B. Bączkiem, stoję za marketingiem jednej z najprężniej działających kobiet w słodkim biznesie, Uli Stępniak.
Siłą mojego marketingu jest sprzedaż, którą znam nie tylko z teorii.
W swojej karierze zarządzałam wieloosobowymi zespołami, jednocześnie podnosząc ich kompetencje sprzedażowe. Sprzedawałam jeden na jeden oraz w systemie jeden do wielu. 
Obecnie całe swoje doświadczenie realizuję w działaniach online. Bo nadal najlepszy marketing to po prostu taki, który sprzedaje.
Prowadzę z mężem agencję Robieto.pl. Nadal lubię generować konkretny zysk dla Klientów, tworzyć lejki sprzedażowe i dowozić rezultat, tworzę również własne produkty cyfrowe.
Mówią o mnie, że jestem bardzo kreatywna i konkretna. Tworzenie nowych rozwiązań i strategii przychodzi mi z łatwością.
"RobieTo" co lubię, a przy okazji pozwalam spełniać przedsiębiorcom marzenia o dochodowym biznesie online i pięciocyfrowych zarobkach.
Wypełnij formularz, a listę tę otrzymasz na maila.
Dzięki temu opracowaniu będziesz mieć swoją pierwszą stronę bez zbędnych kosztów!