Bezpłatny PDF
Jak zaplanować webinar na osi czasu?
Jeśli chcesz poznać najlepszy sposób na przygotowanie się w czasie do webinaru pobierz koniecznie ten materiał!
Jak zaplanować webinar na osi czasu?
Webinar to nie wszystko. Nie wystarczy data i ustalenie godziny. Webinar to strategiczny system marketingowy, w którego centralnym punktem są Twoi klienci.
Najważniejsi są odbiorcy, których zapraszasz do swojej społeczności i którzy następnie zapiszą się na webinar.
Chcesz wiedzieć jak ułożyć swój plan działania i sprawnie zarządzać czasem i delegować zadania, pobierz ten pdf. Zawarłam w nim szczegółowy harmonogram działań obejmujący okres przed, w trakcie i po webinarze.
Dzięki temu sprawnie zaplanujesz działania z 2 tygodniowym wyprzedzeniem.
Nie przegap tej okazji! Otrzymuję wiele pytań jak dobrze przygotować webinar, dlatego przygotowałam dokument wynikający z mojej wiedzy i obserwacji pracy z klientami, po to aby pomóc spojrzeć na webinar strategicznie.
Wiem, masz jeszcze wiele innych pytań.
Pragnę dzielić się z Tobą moim obserwacjami i sposobami radzenia sobie z wyzwaniem jakie stanowi przygotowanie webinaru.
Przedstawiam Ci konkretny harmonogram, do użycia od zaraz. Wierzę, że poniższa wiedza będzie dla Ciebie przydatna od razu po przeczytaniu tego materiału.
Nazywam się Magda Sadowska jestem twórcą projektu Magda Sadowska ROBIETO. Postanowiłam dzielić się wiedzą, ponieważ podczas pracy z moimi klientami obserwuję jak często zmagają się z wyzwaniami związanymi z przygotowaniem webinaru i jego strategicznym wdrożeniem do organizacji oraz dlatego, że ten temat nie ma dla mnie tajemnic i ROBIĘ TO DOBRZE.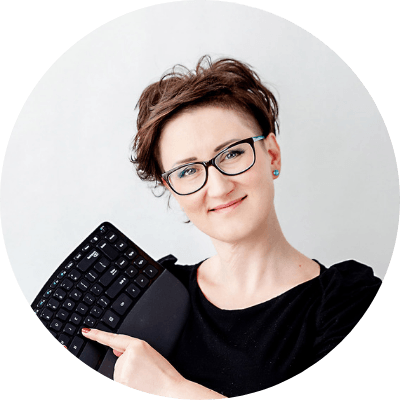 Magdalena Sadowska
Nazywam się Magda Sadowska i potrafię budować proste i dochodowe firmy, sprawnie działające w internecie. Pomogłam wygenerować już blisko 5 mln złotych moim Klientom i Kursantom na ebookach i innych produktach cyfrowych.
Obecnie prowadzę kilkanaście marek w startowaniu i prowadzeniu biznesu online. Wspieram w sprzedaży, tworzę strony i buduję marki w branży nieruchomości, budowlanej i deweloperskiej, słodkie biznesy (torty, pierniki, dekoracje), w branży trenerskiej, pracy z trudnymi przeżyciami, branży ochrony zdrowia (dietetycznej, stomatologicznej), pracuję z artystami i nauczycielami i sportowcami.