Pobierz bezpłatny poradnik
7 kroków do zyskownego ebooka
Wyłowione z gąszcza informacji najważniejsze kroki, które przyczyniają się do tego, że ebook staje się zyskownym ebookiem.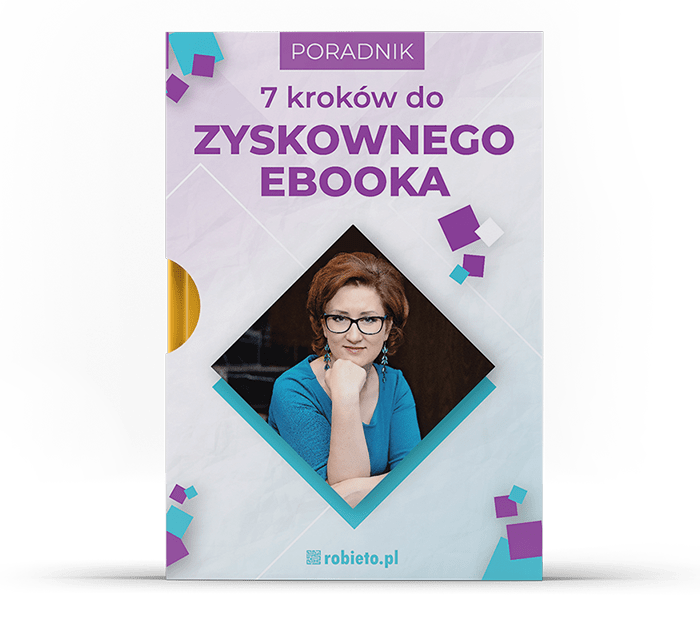 Przygotowujesz się do tego, aby wydać swój pierwszy ebook i zastanawiasz się, jakie czynniki decydują o tym, aby osiągnął on sukces finansowy? Poznaj moją ścieżkę 7 kroków do zyskownego ebooka. To piekielnie skuteczny proces, który przyniósł jednej z mojej klientek przychód rzędu 275 300 zł, który stale rośnie.
Dla kogo jest ten poradnik?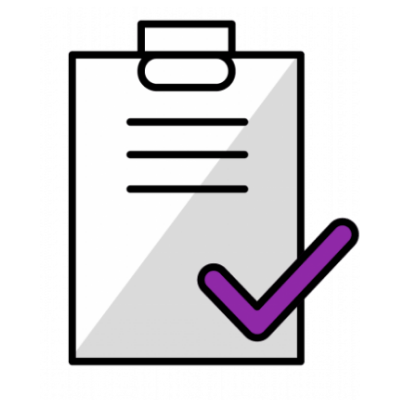 Dla wszystkich, którym od czasu do czasu chodzi po głowie pomysł wydania książki lub ebooka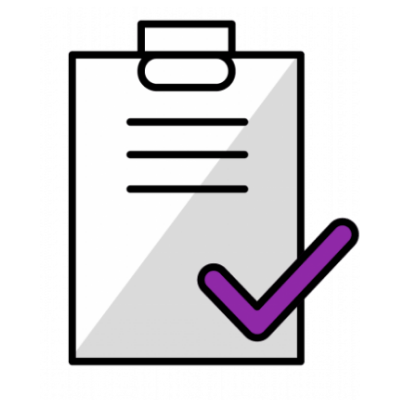 Dla tych, którzy budują w świadomy sposób swój biznes online i chcą, aby jego elementem były zyskowne ebooki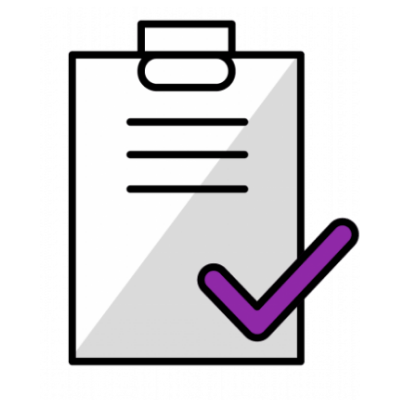 Dla osób, które już piszą, jednak nie czują się przygotowane do procesu składu i sprzedaży swojego ebooka
Czego możesz się spodziewać w środku?
W poradniku znajdziesz 7 najważniejszych punktów, bez których będzie naprawdę trudno osiągnąć przyzwoity cel sprzedażowy. Być może wystarczy Ci rzut oka na jego treść, aby pojąć, jaki krok dotychczas popełniałaś/eś lub o czym nie pomyślałaś/eś przymierzając się do przejścia przez proces wydania ebooka.
To 7 bardzo ważnych obszarów, których nie można pominąć, jeśli nasza praca ma przynieść zyski.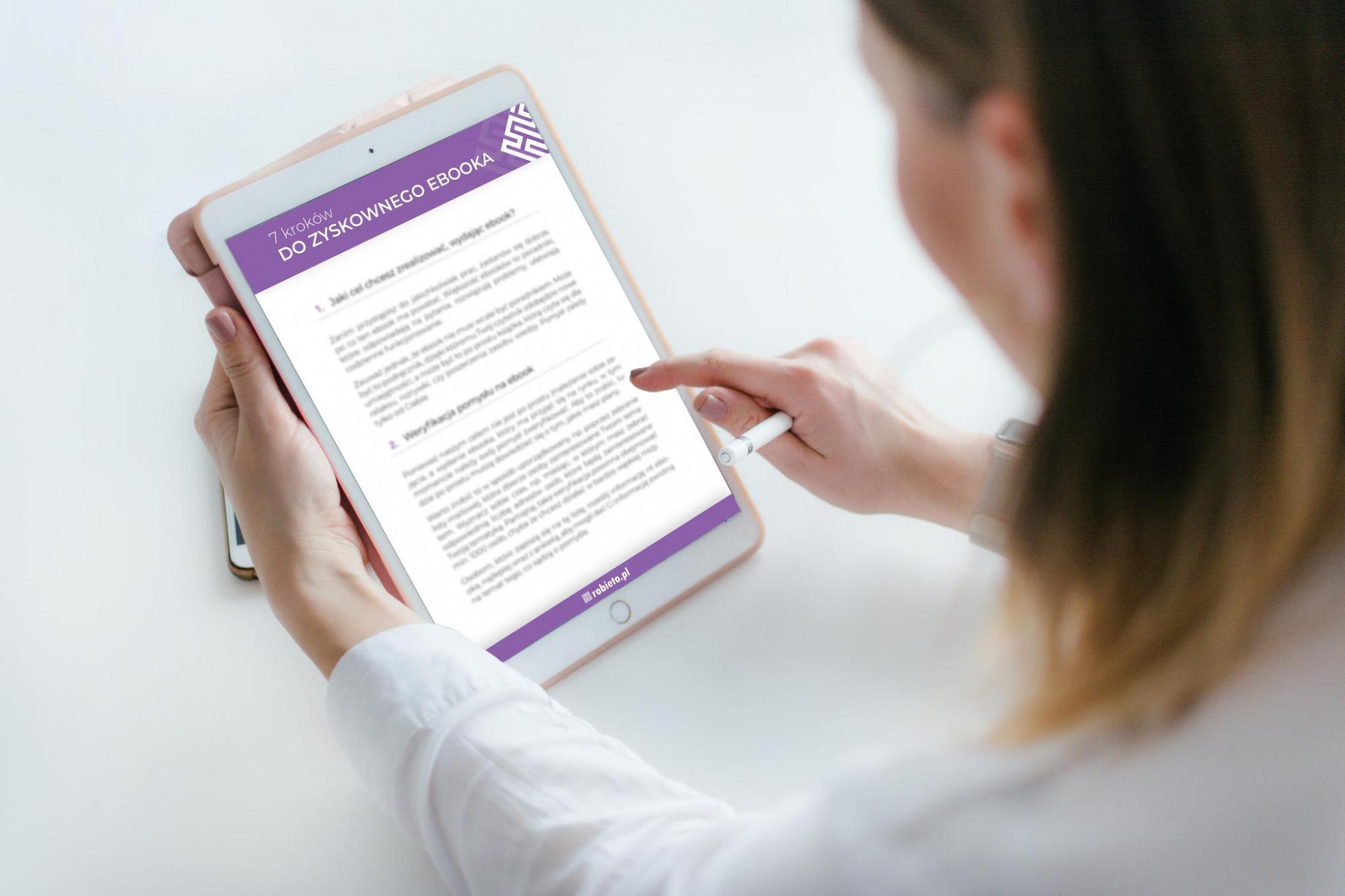 Wydałam w swoim życiu dziesiątki ebooków, które zarobiły setki tysięcy złotych. W różnych branżach, czasach i z różnymi osobami. Jedno się nie zmieniło – cały czas 7 kroków jest podstawą działań, które przekładają się na wynik sprzedażowy.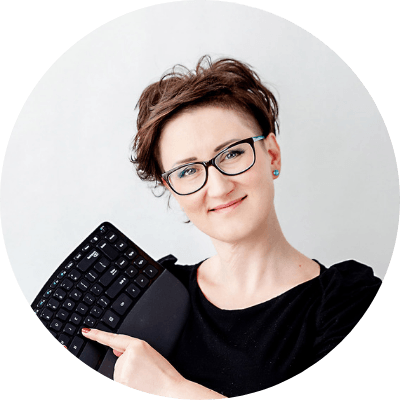 Magdalena Sadowska
Jestem przedsiębiorcą od zawsze, a z marketingiem związałam się blisko 10 lat temu. Zdobyta wiedza i doświadczenie spowodowały, że jestem zapraszana na konferencje, gdzie opowiadam o tym, jak sprzedawać online i budować swoją markę. Prowadzę także swoje szkolenia, piszę ebooki, organizuję warsztaty i bloguję na temat tego, jak rozwijać swoją firmę w sieci. Organizuję konferencje online, m.in. z udziałem Kasi Miller i Ewy Foley. Współpracowałam m.in. z Jakubem B. Bączkiem, stoję za marketingiem jednej z najprężniej działających kobiet w słodkim biznesie, Uli Stępniak.
Siłą mojego marketingu jest sprzedaż, którą znam nie tylko z teorii.
W swojej karierze zarządzałam wieloosobowymi zespołami, jednocześnie podnosząc ich kompetencje sprzedażowe. Sprzedawałam jeden na jeden oraz w systemie jeden do wielu. 
Obecnie całe swoje doświadczenie realizuję w działaniach online. Bo nadal najlepszy marketing to po prostu taki, który sprzedaje.
Prowadzę z mężem agencję Robieto.pl. Nadal lubię generować konkretny zysk dla Klientów, tworzyć lejki sprzedażowe i dowozić rezultat, tworzę również własne produkty cyfrowe.
Mówią o mnie, że jestem bardzo kreatywna i konkretna. Tworzenie nowych rozwiązań i strategii przychodzi mi z łatwością.
"RobieTo" co lubię, a przy okazji pozwalam spełniać przedsiębiorcom marzenia o dochodowym biznesie online i pięciocyfrowych zarobkach.